DIGITAL SERVICES
Level the playing field with your competitors by using the digital space as a way to advertise to your audience, engage with potential customers, use social to act as a key form of customer service and produce content that further establish your brand as a leader in the field.

Virtual Event Production and Management

So you've started a business but have yet to invest in your branding? Let us help kick-start your brands visual journey with custom graphics, elements, fonts, and a logo design tailored to encompass your brand's identity.

Graphic Design

Visual Branding
ALL SERVICES ARE CRAFTED WITH EVERY STAGE OF BUSINESS IN MIND. WHETHER BIG OR SMALL WE GET THE JOB DONE. FIND OUT MORE ABOUT OUR SMALL BUSINESS PACKAGES

MARKETING SERVICES
Let our marketing team of experts work with you to develop, plan and execute a digital marketing strategy that supports your small businesses growth.

Digital Marketing Strategy
Social Media Management
BRAND PHOTOGRAPHY
Planning a photoshoot for your brand can be time-consuming, frustrating, and stressful! Whether it's an apparel campaign, photos for website development or company photos, this service aims to help our clients stay on brand, within budget, and relieve the stressors that come with photoshoot planning.
Our goal at Cold Storm Media is to create an educational, peaceful, and comfortable atmosphere for our clients as we guide them through the photoshoot process.We work with the top photographers, makeup artists, stylists and have a creative team to make sure the photoshoot outcome is top tier.
After booking this service not only will you have a  new outlook on planning and executing a photoshoot, but breathtaking brand photos that help accelerate your brand to the next level.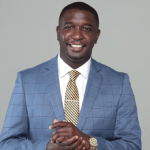 Simply Amazing! They were thoughtful and professional throughout the process. My expectations were definitely surpassed. Every time someone mentions that they are looking for marketing services, the first thing I always say is, "contact Cold Storm Media they'll get you right."

Katrina and her team at Cold Media Productions are absolutely amazing! I go to her for all of my graphic design needs and I'm never disappointed. The turnaround time is unmatched and her professionalism is even better. She has helped me with shirt designs to flyers and I plan to work with her again in the near future!